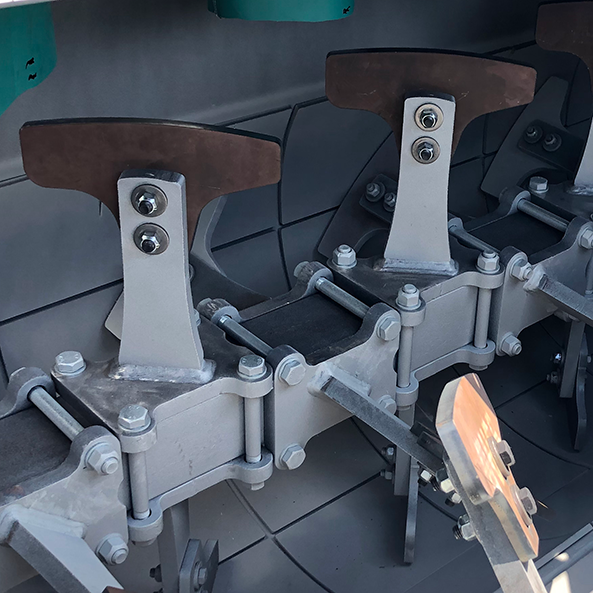 SIMEM MACHINES
Doppelwellenmischer
Moderne Zwangsmischer und ihre Fähigkeit, in kürzester Zeit eine homogene Mischung zu erzeugen, hängen stark vom Verständnis des Herstellers über die Effizienzfaktoren und die Prinzipien der Betonvermischung ab. Bei SIMEM kombinieren wir unser solides Verständnis der Rohstoffeigenschaften mit modernsten Materialien, um einen neuen Standard der Mischtechnologie zu erschaffen.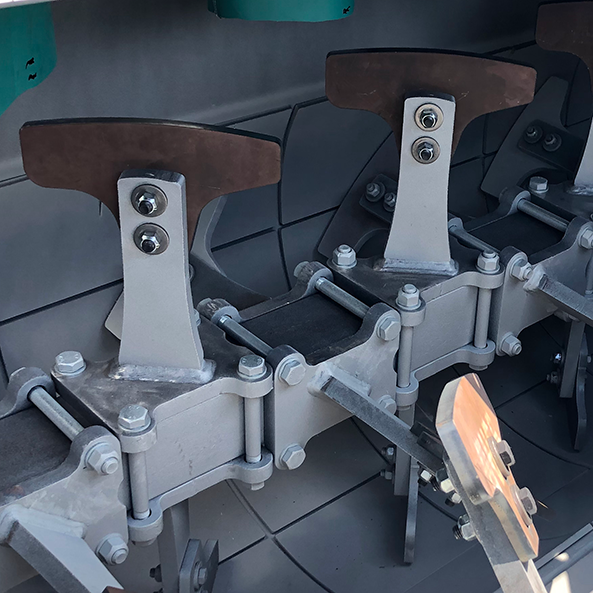 SIMEM MACHINES
Mescolatori
a doppio asse
I mescolatori moderni hanno la capacità di creare un mix omogeneo nel più breve tempo possibile  e dipende dalla conoscenza che il produttore ha dei fattori che influenzano l'efficienza e i principi alla base della creazione di una miscela. in Simem, combiniamo una conoscenza profonda delle proprietà dei materiali a materie prime eccellenti, creando standard elevatissimi di mixaggio.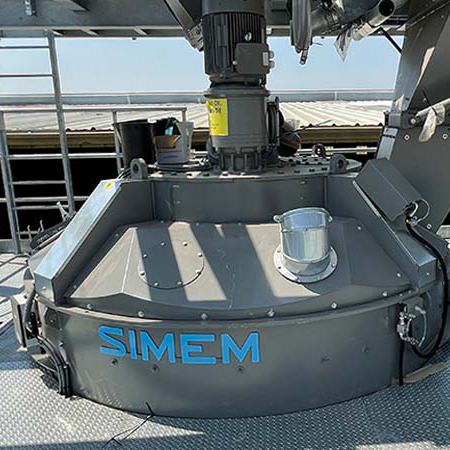 SIMEM MACHINES
Planetenmischer
Das neue Design des SIMEM XENTRIX ist gekennzeichnet durch eine asymmetrische Anordnung der Hauptmischarme und die zentrale Befüllung mit Zement, Wasser und Zusatzmitteln, wodurch ein bestmögliches Mischergebnis sichergestellt wird. Diese Eigenschaften verschaffen dem XENTRIX ein echtes Alleinstellungsmerkmal.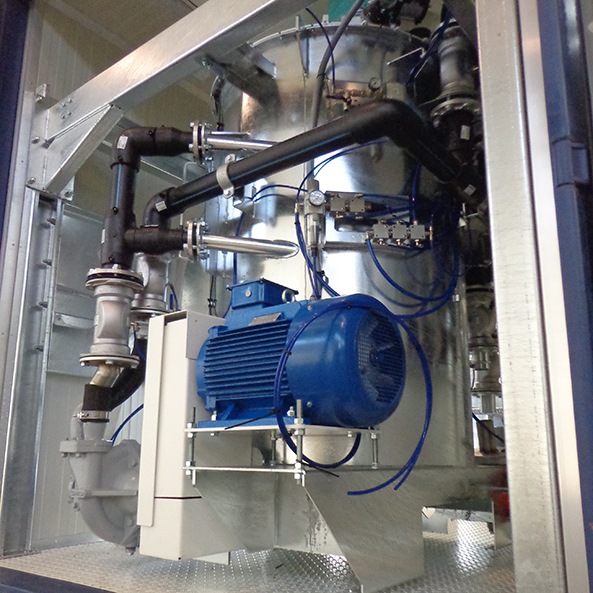 SIMEM MACHINES
Kolloidale
Mischtechnologie
Die kolloidale Mischtechnologie erzeugt außergewöhnliche Kräfte beim Mischen von Zement, Flugasche, Silikastaub, Schlacke, Bentonit und anderen Mikrokieselsäuren oder Bindemitteln. Ein Kolloidmischer pulverisiert bei Geschwindigkeiten von mehr als 1.500 U/min zementhaltige und feine Materialien zu einer dickflüssigen Mischung oder Schlämmung. Die Fähigkeit, eine extrem hohe Scherkraft zu erzeugen, steigert die Effizienz des kolloidalen Mischens, was zu einer höheren Betonfestigkeit ohne erhöhtem Zementverbrauch führt. Darüber hinaus verbessert sich die Stabilität der Schlämmung aufgrund der Drehzahl des Kolloidmischers, des technischen Designs und der Konstruktion der Welle. Die Kombination von Mischeffizienz und Schlämmungsstabilität gewährleistet eine konsistente Verfestigung und Viskosität des Endprodukts. Dies verhindert eine Materialtrennung oder ein Ausbluten, was bei Pumpenanwendungen problematisch ist.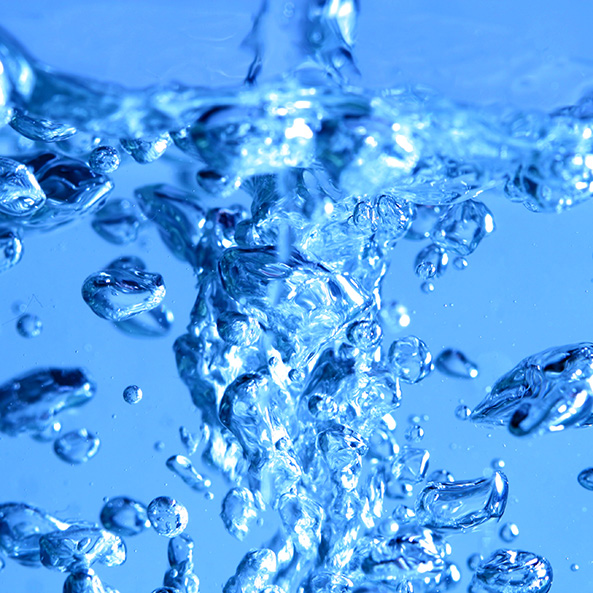 SIMEM MACHINES
Wasseraufbereitungs-
und Kühllösungen
Wasser ist Leben, ist überall und ist alles.
Simem engagiert sich stark in der Entwicklung und Entwicklung von Technologien zur Pflege und Erhaltung der Umwelt.
Dank Technologie, Innovation und Zuverlässigkeit ist SIMEM in der Lage, die unterschiedlichen Anforderungen der Wasseraufbereitung und des Wasserrecyclings zu erfüllen, indem modernste Technologie und flexible Anlagen angeboten werden, die sich an die Bedürfnisse des zivilen und industriellen Sektors anpassen können.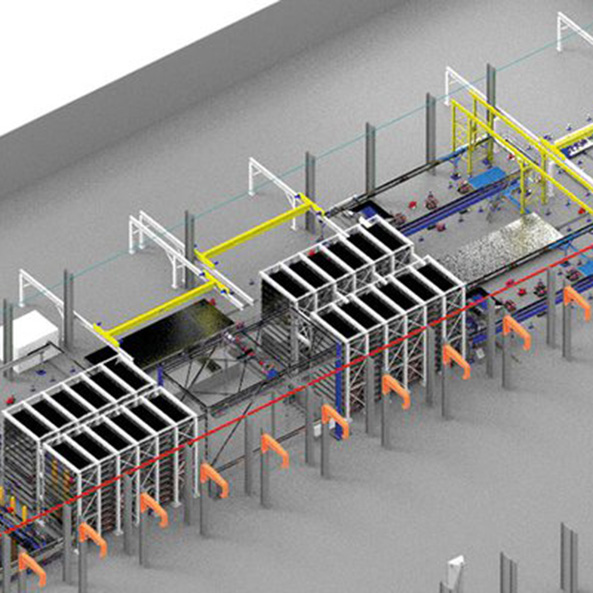 SIMEM MACHINES
Förderung, Verteilung
und Dosierung von Beton
Bewährte, technisch ausgereifte Förder-, Verteil- und Dosiersysteme für die Fertigteilindustrie. Die Palette der Fördersysteme umfasst die Kübelbahn "PELICAN", das Universal Verarbeitungssystem "KOALA", Betonverfahrwagen "TURTLECRETE" und den Betondoseur "DISTRICRETE".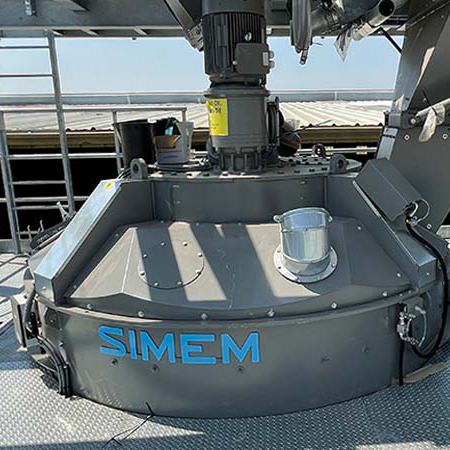 SIMEM MACHINES
Mescolatori
Planetari
Caratterizzati da un'immissione centrale di cemento, acqua e additivi e da un design modulare, I mescolatori planetari Simem hanno portato questa tecnologia di mixaggio a nuovi standard di qualità e rendendoli la macchina ideale per la produzione di calcestruzzo di precisione, per il trattamento di sottoprodotti industriali e in generale per miscele altamente specializzate.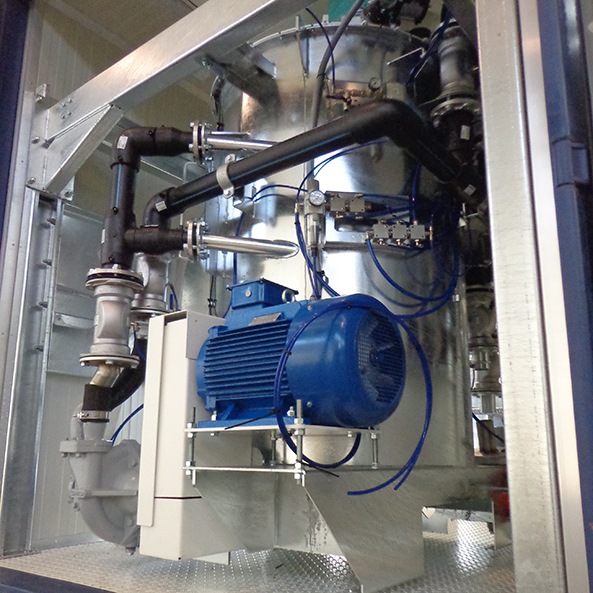 SIMEM MACHINES
Mescolatori
colloidali
I mescolatori colloidali generano miscele di straordinaria qualità mixando componenti come cemento, polveri, fime di silicio, betonite e altri micro silici o leganti. Un vortice colloidale, ad una velocità superiore di 1,500 RPM, polverizza materiali cementizi e molto fini in fluidi densi o boiacche. Questa abilità di generare emulsioni aumenta l'efficienza del mixaggio colloidale ottenendo quindi calcestruzzo ad alta resisenza senza aumentare la quantità di cemento. Inoltre, aumenta la stabilità della miscela grazie alla velocità rpm del mescolatore colloidale, la distrbuzione delle pale e del design dell'albero. La combinazione tra alta efficienza di mescolazione e stabilità di miscela assicura un prodotto finale con valori di viscosità e presa costanti nel tempo, evitando al contempo la separazione tra materiali o perdite che possono risultare problematiche nel pompaggio.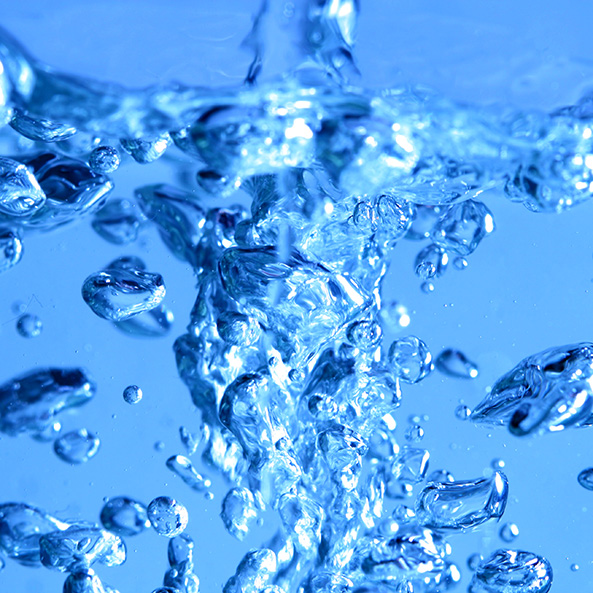 SIMEM MACHINES
Sistema per il trattamento delle acque
e per la loro refrigerazione
L'acqua è vita, è ovunque e in tutti noi.
Simem è fortemente impegnata nella creazione e nello sviluppo di tecnologie per la cura e la salvaguardia dell'ambiente.
Grazie a tecnologia, innovazione e affidabilità, SIMEM è in grado di soddisfare le diverse esigenze di trattamento e riciclo delle acque, offrendo tecnologie all'avanguardia e impianti modulabili in grado di adattarsi alle esigenze del settore civile e industriale.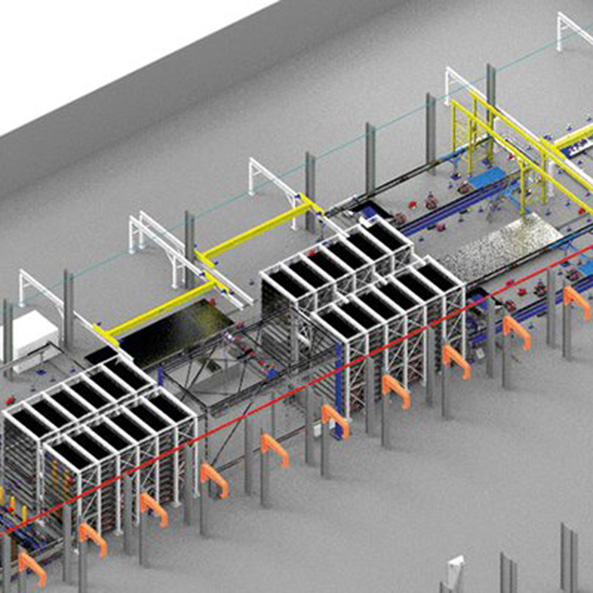 SIMEM MACHINES
Sistemi di trasporto,
distribuzione e dosaggio
Soluzioni studiate per il trasporto, distribuzione e il dosaggio per l'industria della prefabbricazione. La gamma delle soluzioni include Pelican, Koala, Turtlecrete e Districrete.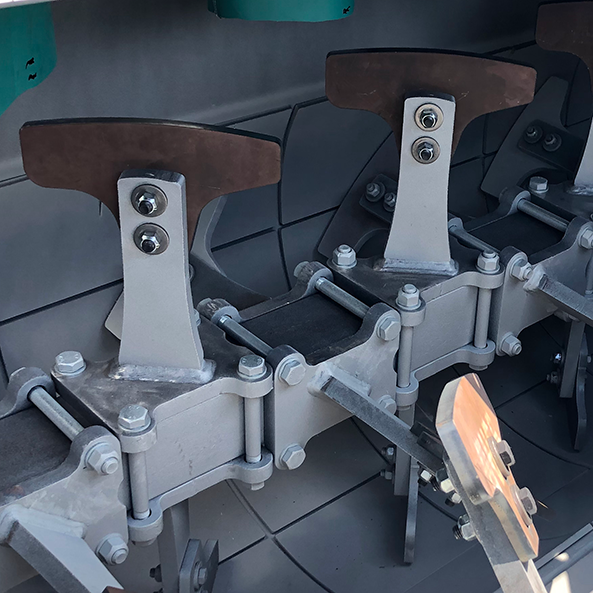 SIMEM MACHINES
Twin shaft
mixers
Modern-day mixers and their ability to create a homogeneous mix in the shortest period depends on a manufacturer's deep understanding of efficiency factors and the principles for creating shear. At Simem, we combine our deep understanding of material properties with cutting-edge components to provide a new standard of mixing technology.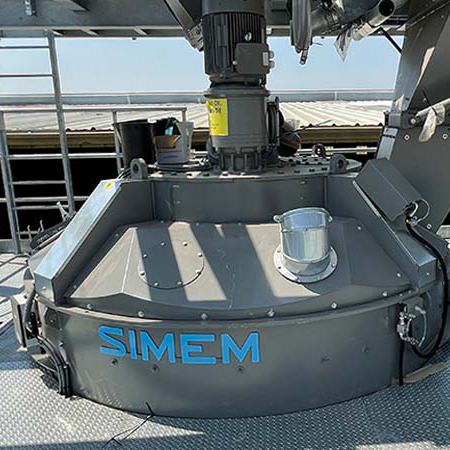 SIMEM MACHINES
Planetary
mixers
With features like central cement, water, and admixture inlets, as well as a modular design, Xentrix has taken the planetary mixer to a new level – making it suitable for the production of precision concrete, treatment of industrial waste, glass production, and the mixing of chemicals.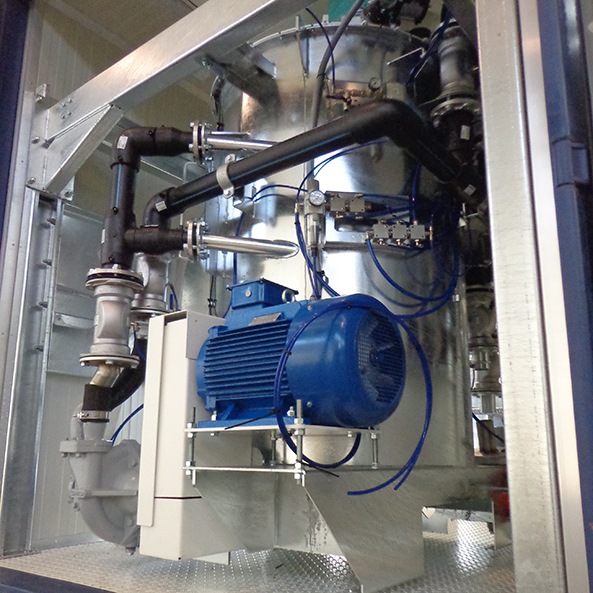 SIMEM MACHINES
Colloidal
Mixing Technology
Colloidal mixing technology generates extraordinary shear for the mixing of cement, fly ash, silica fume, slag, bentonite, and other micro silicas or binding materials. A colloidal mill, at speeds greater than 1,500 RPM, pulverizes cementitious and fine materials into a thick fluid or slurry mixture. An ability to generate such high shear, boosts the efficiency of colloidal mixing, which results in higher concrete strength without increased cement usage. Additionally, slurry stability improves, due to a colloidal mill's RPM, engineered casting, and shaft design. Combining colloidal mixing efficiency and slurry stability ensures consistent end product solidification and viscosity. This predictable end product result prevents material separation, or bleed, which is problematic in pumping applications.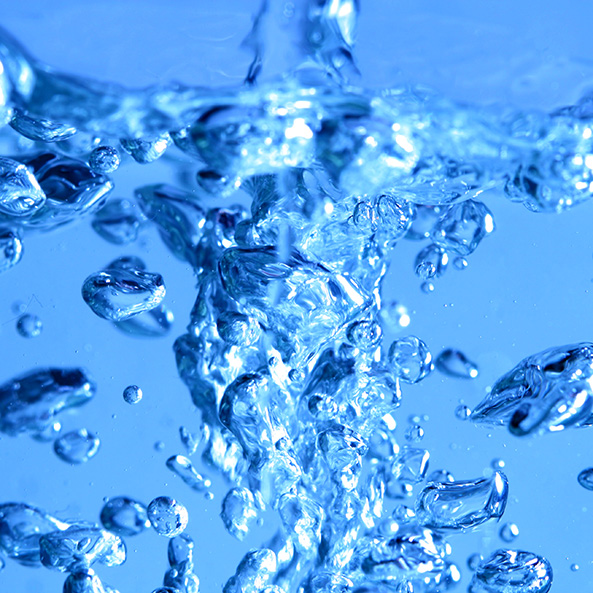 SIMEM MACHINES
Water treatment and
chilling solutions
Water is life, is everywhere and is everything.
Simem is strongly committed in the creation and development of technologies for care and preservation of the environment.
Thanks to technology, innovation and reliability, SIMEM is able to meet the different needs of water treatment and water recycling, by offering state-of-the-art technology and flexible plants which are able to adapt to the needs of civil and industrial sectors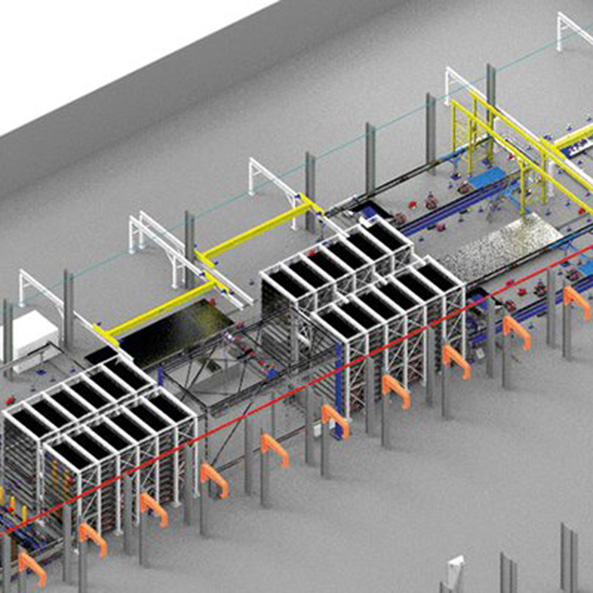 SIMEM MACHINES
Conveying,
distributing and dosing systems
Proven engineered conveying, distributing and dosing systems for the concrete precast industry are the expertise of SIMEM SPIL. The range of conveying systems includes the flying bucket model PELICAN, the multi-purpose device model KOALA, bucket conveying cart model TURTLECRETE and the concrete dosing devices model DISTRICRETE.