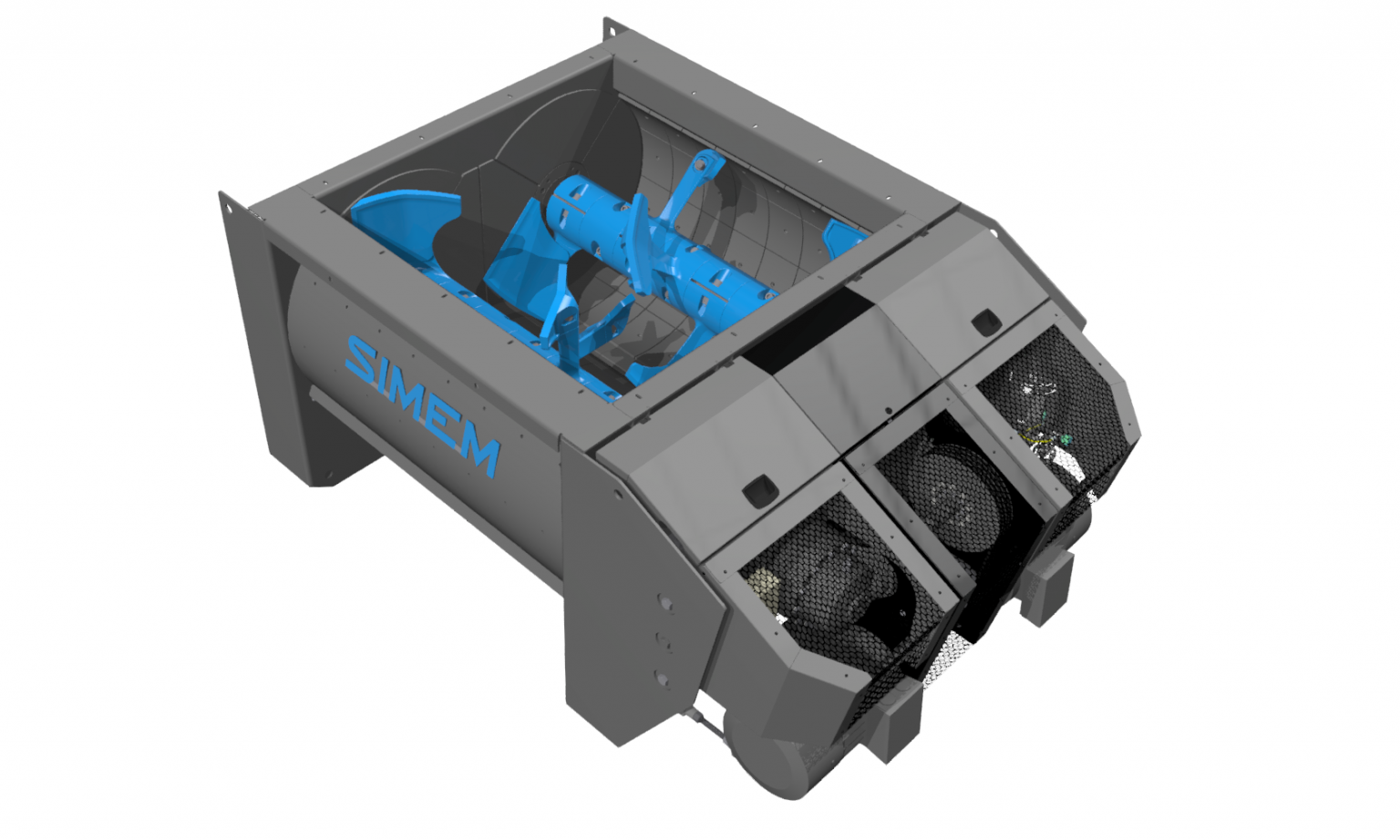 Simem Twin-shaft mixers – a market benchmark thanks to 40 years and thousands of units manufactured to serve the global demand for concrete production. 
The next generation of SIMEM mixers has arrived and we welcome the RHYNO!
Simem, known for quality and unquestioned reliability. The RHYNO twin shaft mixer boasts a robust design, user friendly paddle adjustment, and DYNA-FLOW mixing action. This prescribed combination of engineered features extends the lowest maintenance cost per cubic yard, or cubic meter, of concrete produced.