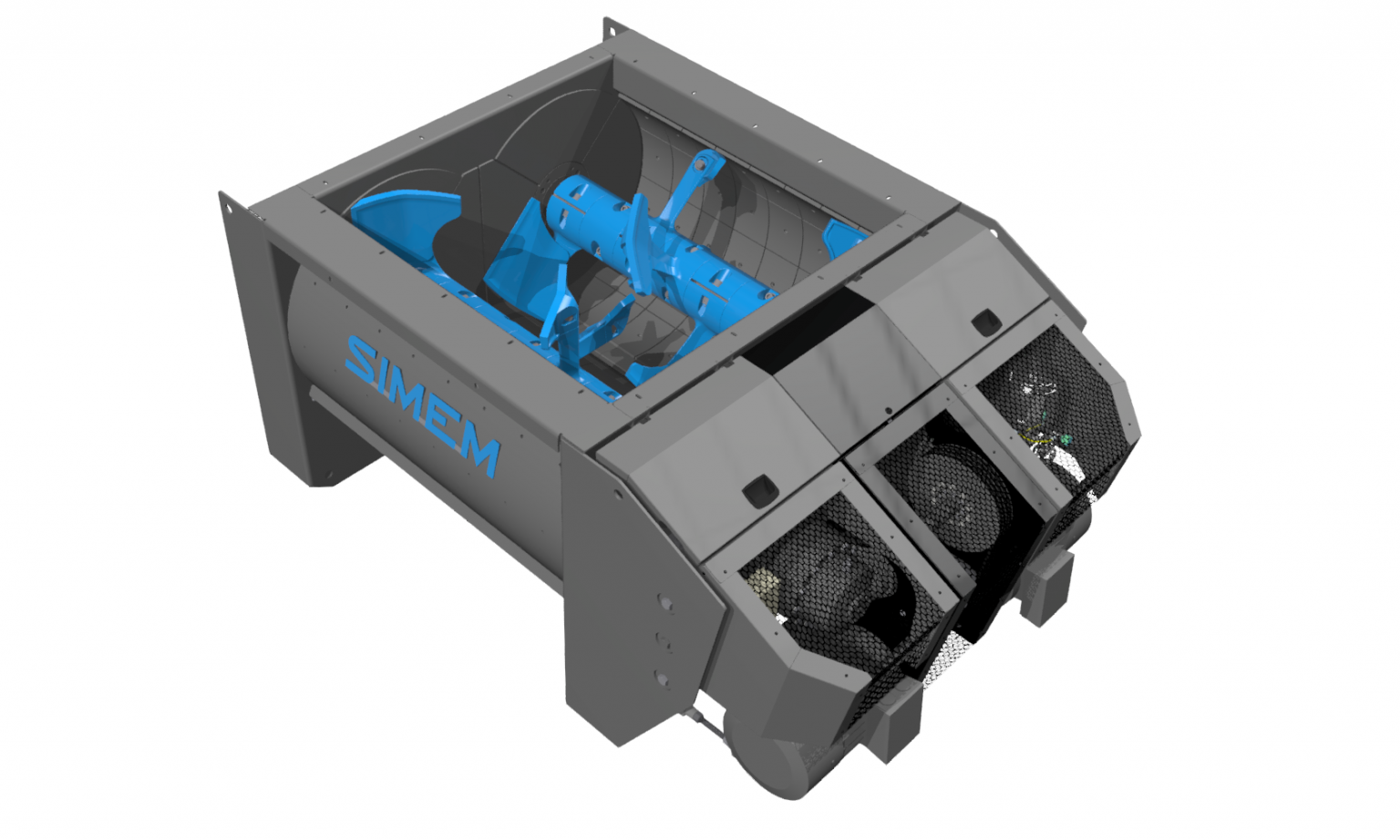 .

The Best Concrete flow dynamic
in a twin shaft mixer
Our Rhyno mixer features two planetary type gearboxes connected to electric motors with belt drives. In addition, there is a mechanical synchronization of the two mixing shafts and labyrinth type shaft seals, with electric driven grease injection by an for continuous lubrication. As in all Simem equipment, top range materials are emplyed, Ni Hard cast iron, 600 Brinell hardness and GS500 cast iron.