Simem Megaprojects is a full service construction planning and engineering hub under the Simem family group of companies. We offer complete construction planning, feasibility, and infrastructure solutions focusing on Dam and Hydroelectric work.
We provide complete planning of all construction activities utilizing the latest BIM (Building Information Technology) tools to ensure all planning supports real solutions, for real projects, for real results.
Simem MegaProjects have been involved in the construction and equipment supply on some of the largest and most challenging RCC dams in the world on 5 different continents, including some of the largest dams built to date like the Grand Renaissance Project and Gibe III in Ethi-opia, the Panama Canal expansion, and the Changuinola 1 project in Panama, awarded the ICOLD "Milestone International RCC Project".
We believe in respect of project quality, cost, and deadlines as they are important values for both us and our Clients. We strive to accomplish all them through our innovative abilities and professionalism, as well as old fashioned hard work and dedication.

The world record for daily RCC production was registered during the construction of the Renaissance Dam project in Ethiopia, thanks to the professional organization of SALINI contractors. The Guinness World Record was set at 23, 200 cubic meters of concrete batched and mixed with SIMEM plants on 24 hours on December 28, 2014.
An outstanding performance which is possible only when top professional people work with top-quality equipment!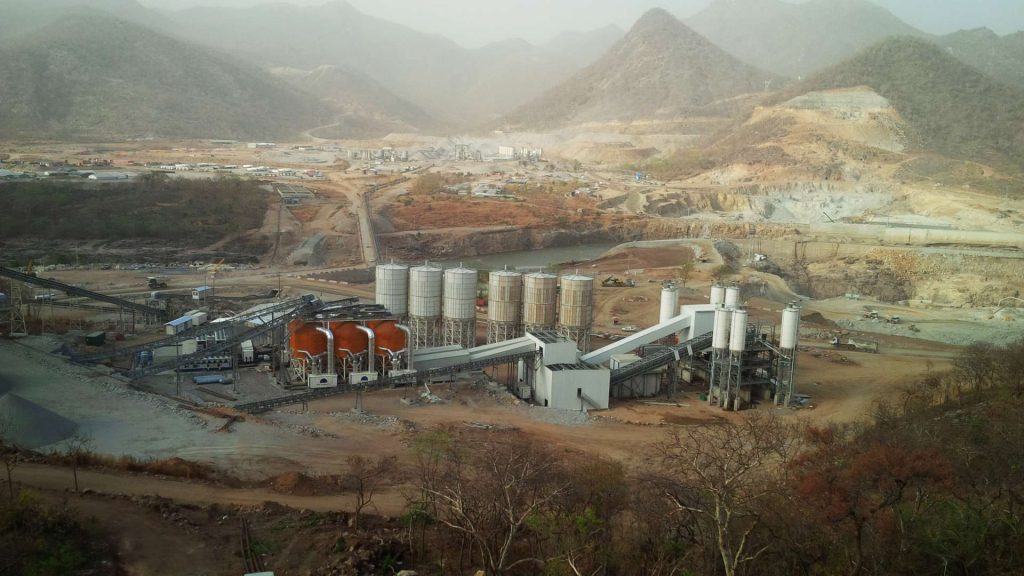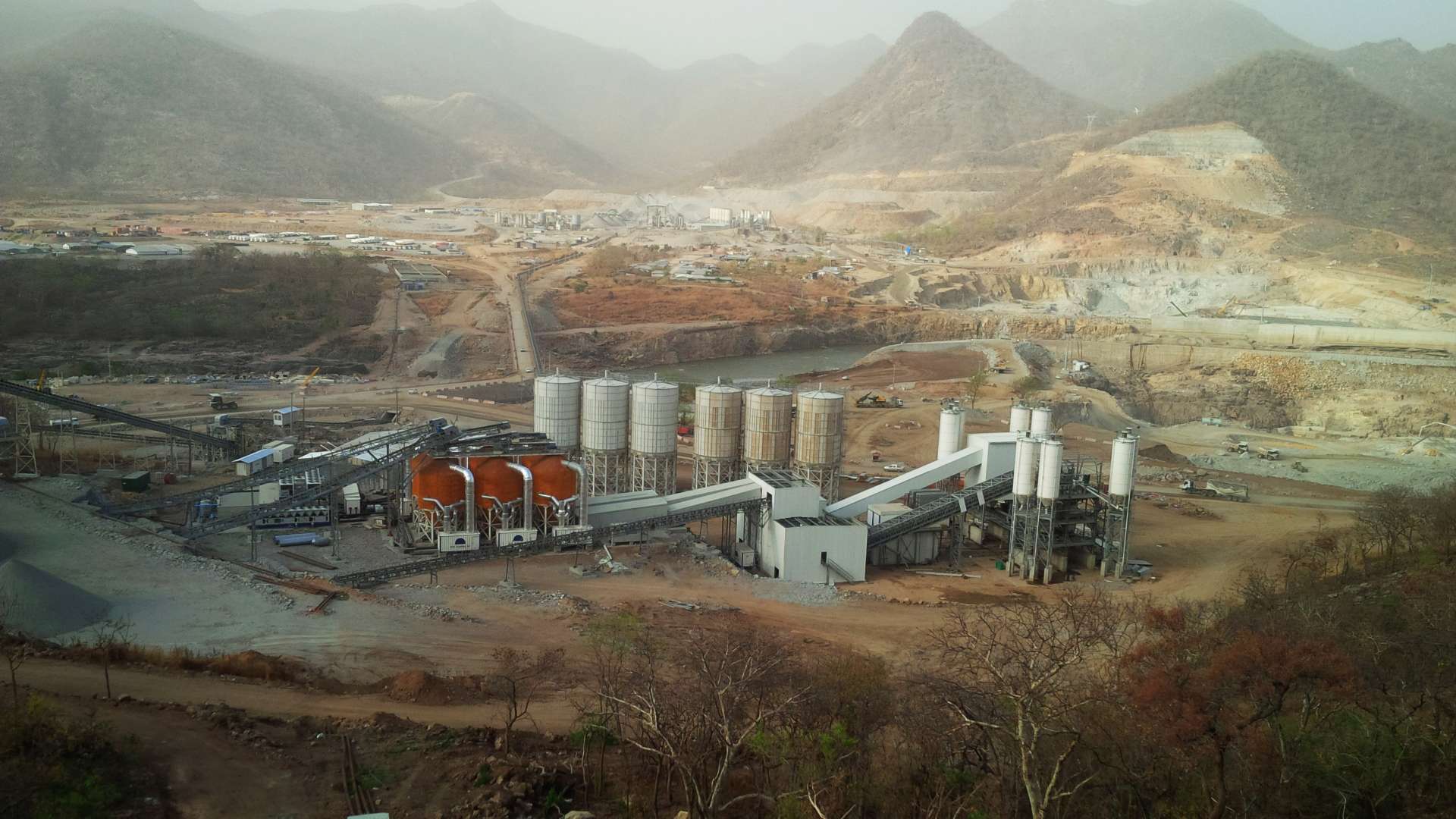 On December 23, 2009 SIMEM received the prestigious honor of providing the batching and mixing plants needed to construct
one of the largest and most important engineering works ever planned: the widening of the Panama Canal through the construction of a new system of locks. The project was successfully supplied and completed a few months ago with the outstanding performance of SIMEM plants, which ensured non-stop production of 5 million cubic meters of concrete during the 5-year project!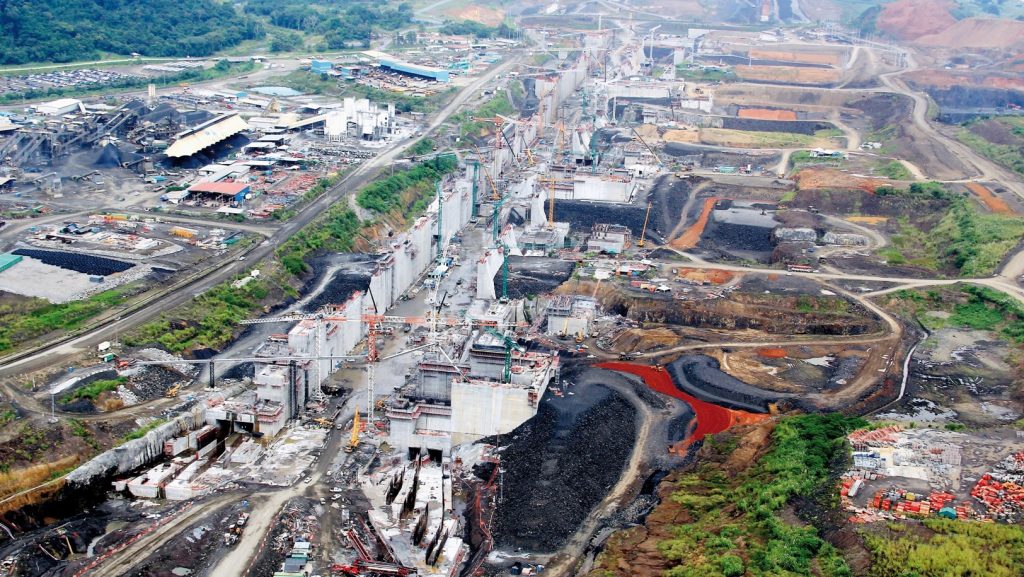 1. Terrain model from client/engineers' drawings
Unique features such as coffer dams, exiting roads, and bridges, and other structures can be incorporated Into the model.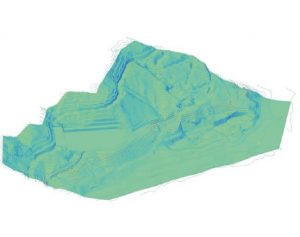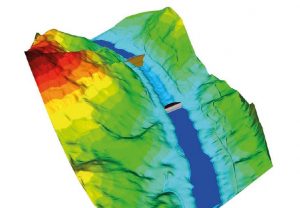 Unique features such as coffer dams, exiting roads, and bridges,  and other structures can be incorporated Into the model.
The main dam and other structures can be modeled to allow analysis of building sequence, relationships to surrounding features and terrain, as well as studied for construction methodology review.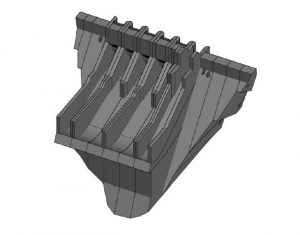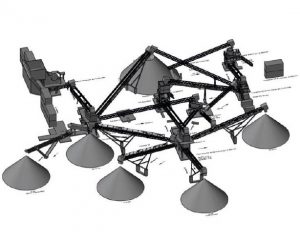 Layout of all aggregate processing equipment can be accomplished, as well as estimating anticipated stockpile sizes, including building and extraction procedures.
4. Cement and fly ash handling
Layout of all cement and fly ash bulk handling facilities can be modeled and evaluated for anticipated truck traffic during loading and unloading.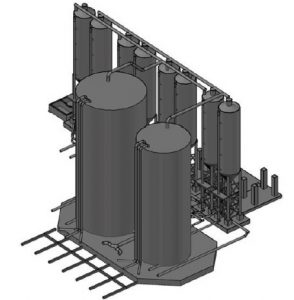 5. Batching and cooling modeling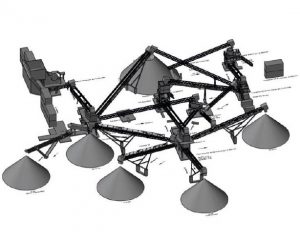 All batching and cooling facilities can be modeled together to ensure proper layout and function.  All plant and cooling methods modeled for optimal manufacturing and operational efficiency.
All methods of cooling can be investigated to allow for the proper selection of cooling methodology. Facilities can range from chilled water, ice, to aggregate cooling by water and air.
6. Plant erection and dismatling
Step by step planning can be evaluated with the Client's equipment to ensure that adequate lifting capacity as well as room is available for erection and dismantling.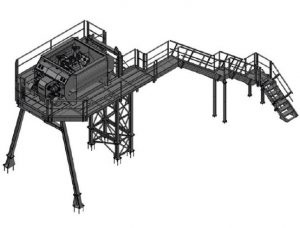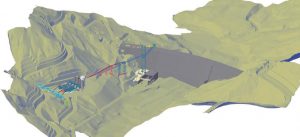 A complete site model can be constructed to show all major equipment interaction with the actual terrain and fi nal constructed facilities, ensuring better continuity for all planning and methodology assumptions.