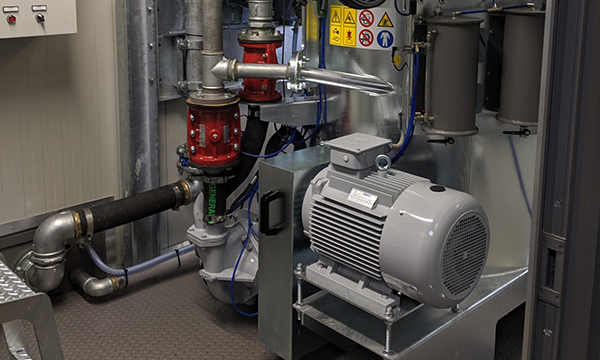 .

Ideal

For Multiple Applications
Simem's SealCrete is a containerized series of grout plants featuring the VortiMix high-shear colloidal mixer. SealCrete's combined contents includes: VortiMix Colloidal mixer, high pressure cleaning system, agitation tanks, pumps, and full automation. These self-contained units are optimized for easy transport, installation, and modular high-output production versatility.
SealCrete plants are versatile and most popularly used for the production of highly accurate bi-component grouts and hydrated bentonite mixes which support tunnel boring machine (TBM) operations. A SealCrete plant's ability to produce lightweight cellular concrete, perform jet grouting, deep soil mixing, water cut-off injection, plus slurry wall production – makes it the Swiss Army Knife of solutions.