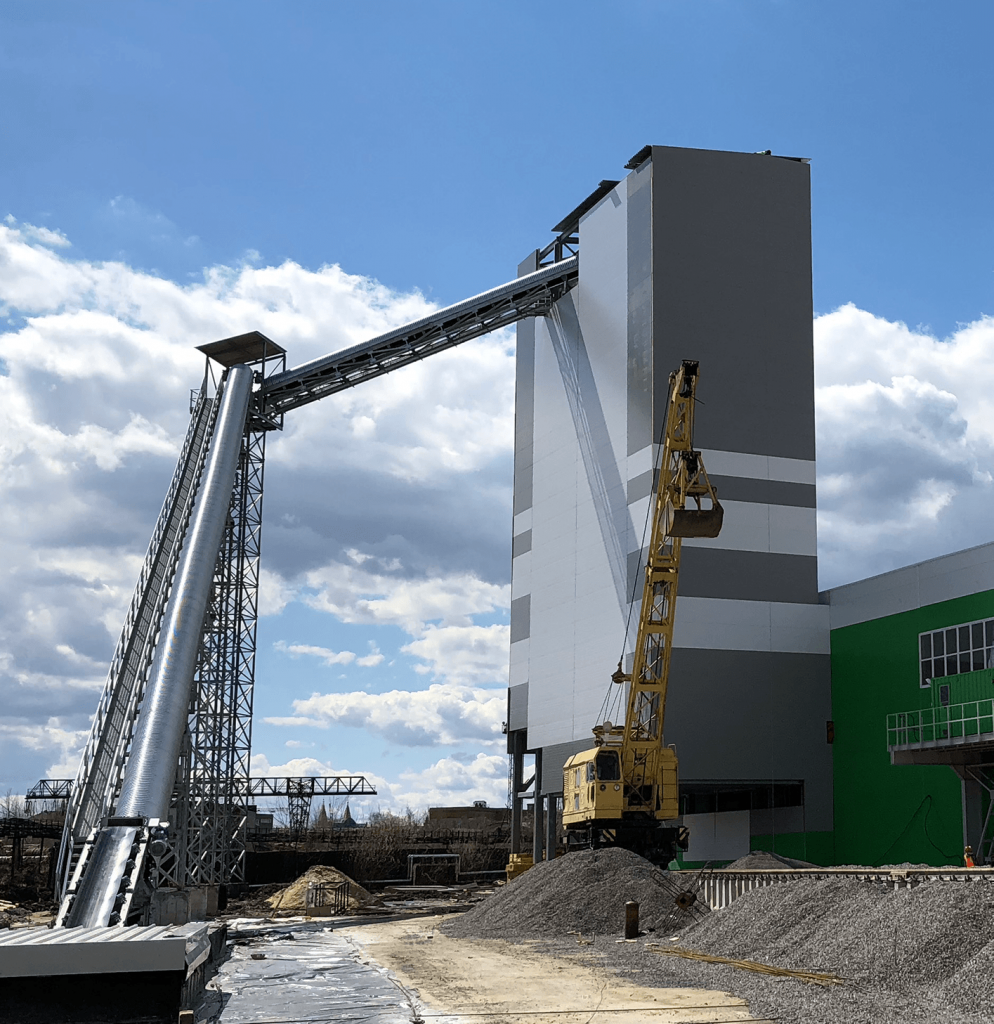 The SIMEM TOWER BETON series of vertical batching and mixing plants represent the state of the art technology for industrialized concrete production. The design of the Beton Tower's square frame is innovative and includes many improvements from the traditional cylindrical frame like:
• Hot dip galvanization of all support structures and aggregate bins, reducing maintenance costs and increasing lifetime of the plant.
• Optimal positioning of dosing gates under aggregate bins, reducing wear considerably compared to a cylindrical tower.
• A flat surface on the outside allows for a wide selection of claddings to protect against climate, as well as important requirements from authorities to meet architectural and environmental guidelines.