QUALITY CONCRETE EQUIPMENT FOR A BETTER WORLD
In 1963 in Minerbe a small town near Verona, the Furlani family decided to establish a manufacturing facility with the aim to create the highest quality machines and ensuring customer satisfaction. The rolling out of the first Reversing Drum Mixer in that year, marked the beginning of SIMEM Company in designing and manufacturing machines and plants for concrete production and materials processing and the environment protection.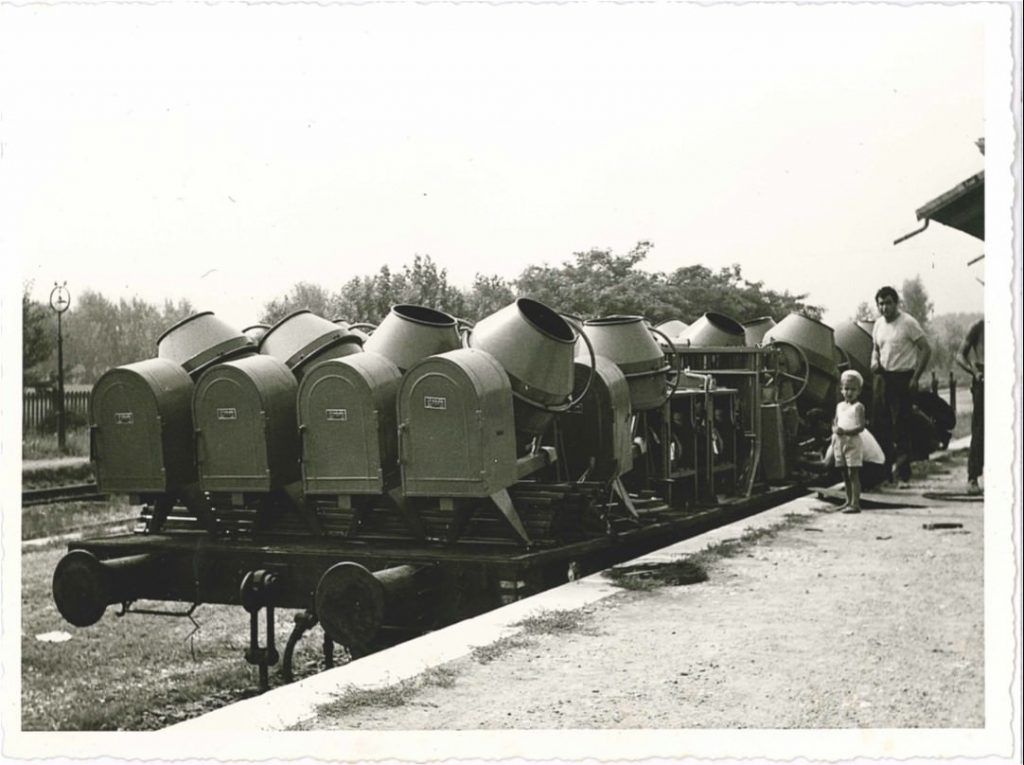 Over the last 60 years, a mix of high quality level and avant-garde solutions, allowed SIMEM to become one of the top players in the concrete mixing and producing technologies.
Mindful of its heritage, the responsibility towards future generations and of the strong partnership with clients and supplierrs, SIMEM has successfully reached its targets in suppling worldwide plants and solutions for big projects such as: the Panama Canal expansion, Renaissance Dam in Etiopia, EuroTunnel, Petronas Towers in Malaysia, the Olympic Stadium in Sidney, the Airport of Hong-Kong and many others.
Here all our CERTIFICATIONS
To become the reference company for concrete batching plants Simem developed a wide range of products, answering each client's need with smart and efficient solutions, delivered everywhere in the world.
Technology, innovation, reliability, quality and post sale services are factors that distinguish Simem and that make it unique in the sector. Having both a standard range of solutions but also being able to deveop custom made plants, make Simem an ideal partner in the concrete business.
The product range includes a wide variety of solutions: planetary mixers, twin-shaft mixers, conti-nuous flow mixers, horizontal and vertical concrete batching plants, mobile, super mobile and stationary concrete batching plants, concrete recycling plants and plants for precast concrete.

For plant automation, SIMEM created SIMEM@TIC, an innovative software for managing concrete mixing plants, designed to be installed on remote computers, to be used at many different loca-tions in a corporate network or with connections through the inter-net fully prepared for remote servicing.
KNOWLEDGE & ENGINEERING
The Research & Development department is the real strategic center of SIMEM and is oriented to evolve the best possible products by using the most innovative and effective technologies, with a team of experienced engineers utilizing latest tools, working in partnership with the clients to understand their needs, and convert these into suitable products and services.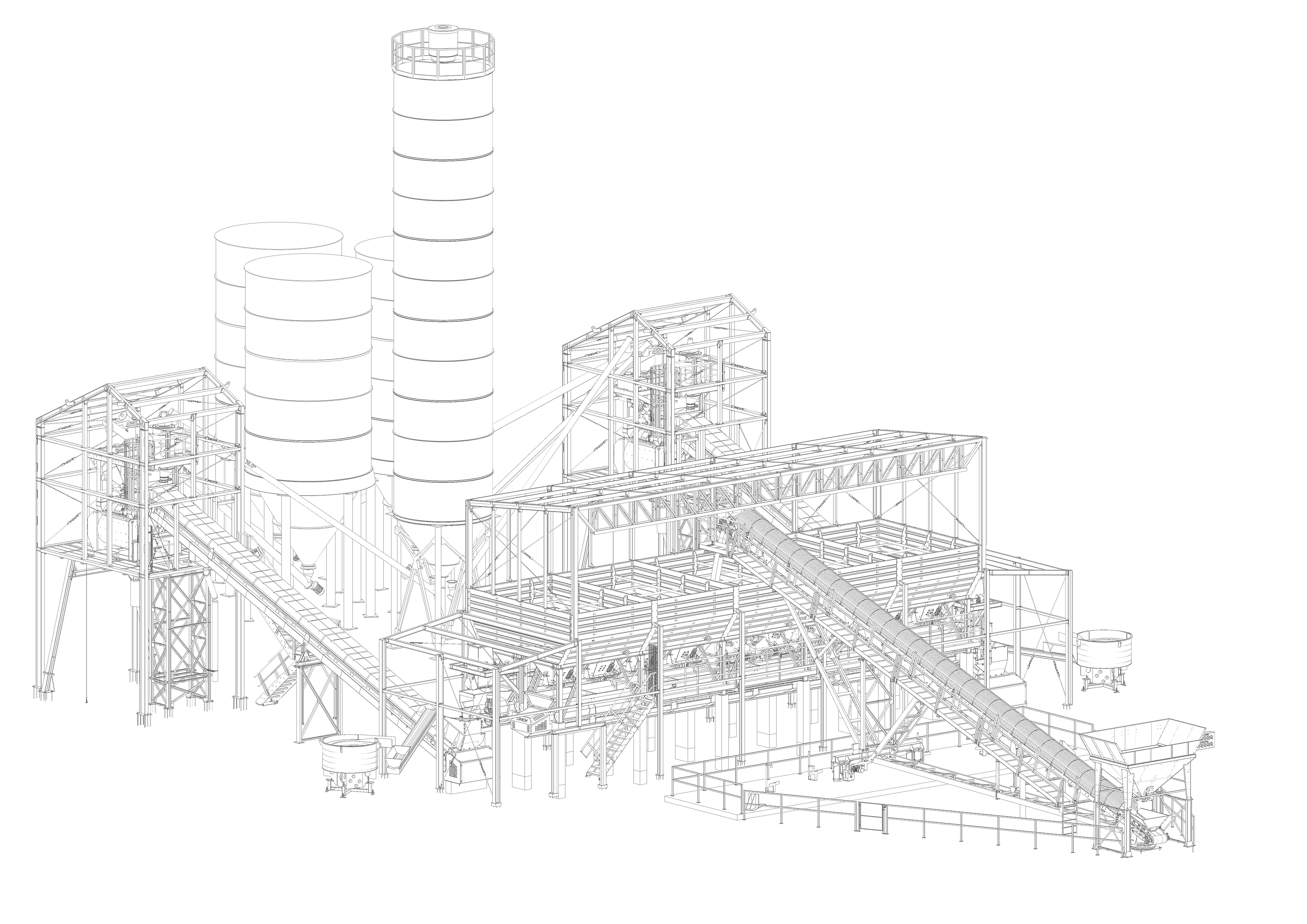 MANUFACTURING & SALES
The SIMEM headquarters cover an area of 150.000 m², where all SIMEM equipment is developed, designed, and fabricated.
A diffused and professional sales network guarantee an almost total coverage of the territory, with the aim to assist and support the client by means of technical knowledge and availability to attend them quickly granting the maximum productive efficiency.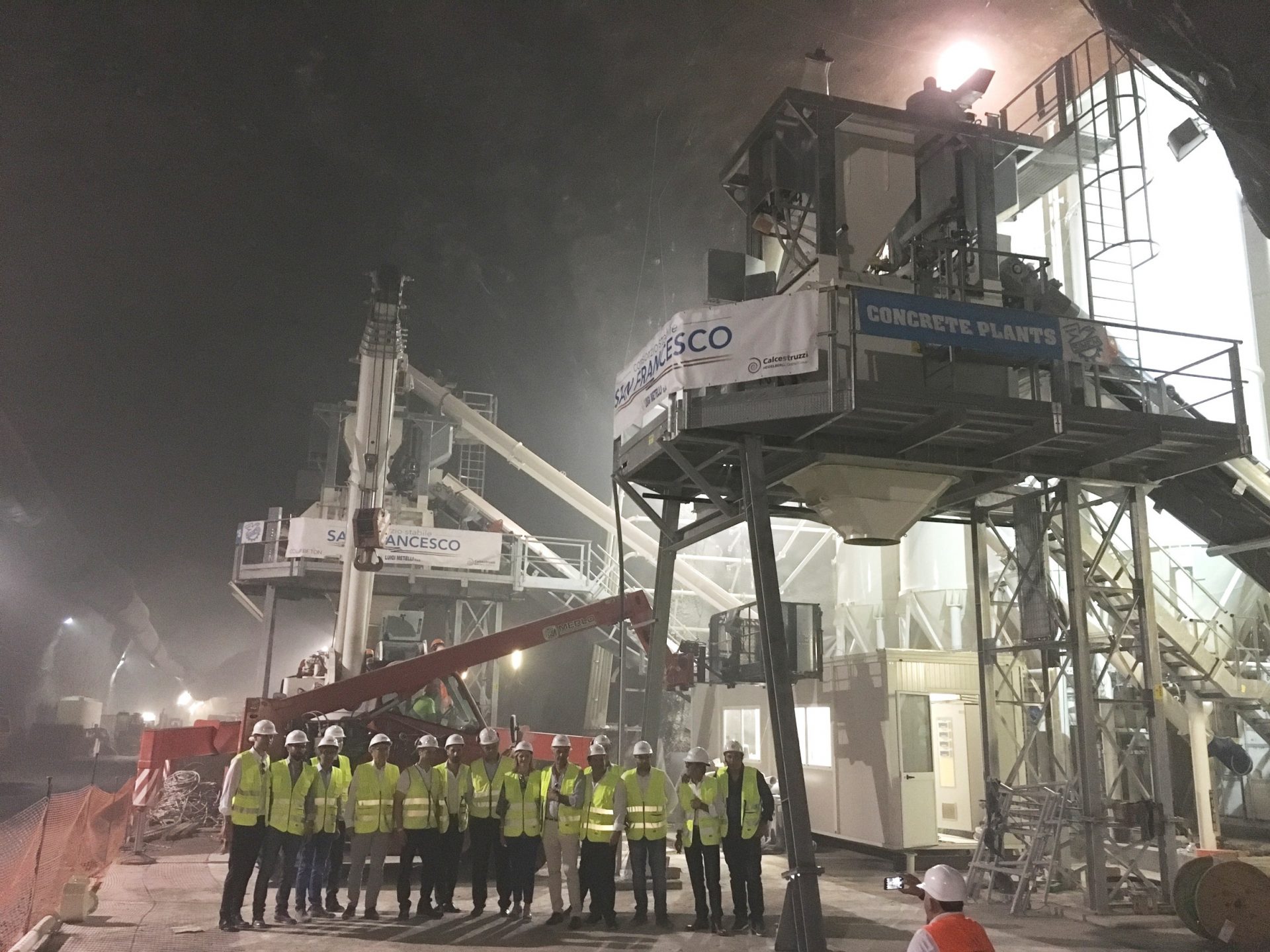 SERVICE
Since our beginningt in 1963, the SIMEM mission is to provide innovative technological solutions to an ever-changing market has been in our focus. As evidence to this fact, a large number of mobile and stationary plants are installed and are reliably producing quality products around the world, every day. SIMEM offers an appreciation of the industries` needs as well as a concentration on details in each of its many projects. Through all stages of a project as there are design, construc-tion, installation and the lifetime of a plant, our clients have the continuous support of our state-of-the-art technology and knowledgeable staff. SIMEM has developed a comprehensive service program designed to assist our clients in maintai-ning a high level of plant performance, to at the same time minimizing the operating costs.