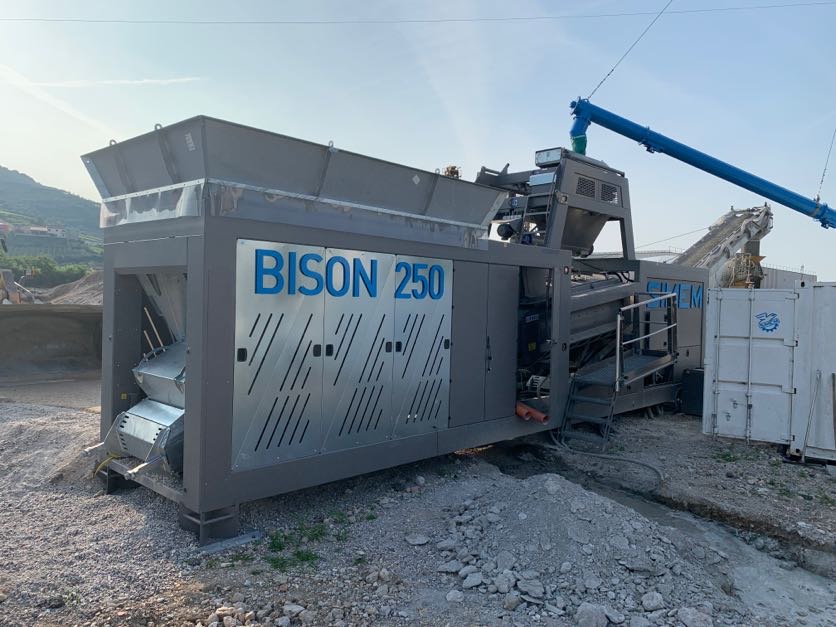 .

The travelling mixing solution

- Bison
The ideal solution for projects requiring mobile operations, accurate weighing of multiple aggregates and powders, including cements and fly ash.
The Bison 500 plant can precision mix up to 500 tons per hour in continuous production. Bison 250 will mix up to 250 tons per hour in continuous production.
The main unit of the Bison plant can be ready in just a few hours.
Applications include: RCC (Roller Compacted Concrete), Pavements, Cement-Treated Bases, Soil Stabilization Mixes.
.

Plant Overview

- Mobile unit
Trailer Mounted Mixing & Batching Unit
Hydraulically Powered Plant Set-up – No Cranes Required
Aggregate Hopper 19.6 cy /15m3 Capacity (divider optional)
Hot-Dipped Galvanized Steel Structure
SIMEM@tic FLOW Intuitive Automation
Weight based Cement & Aggregate Metering System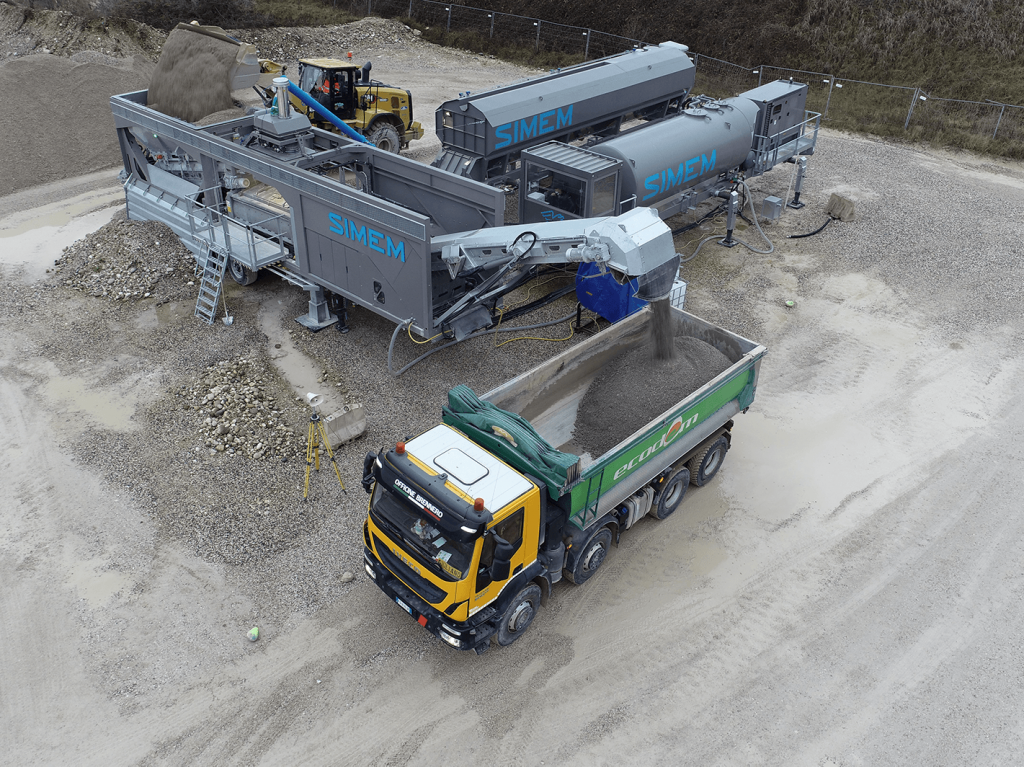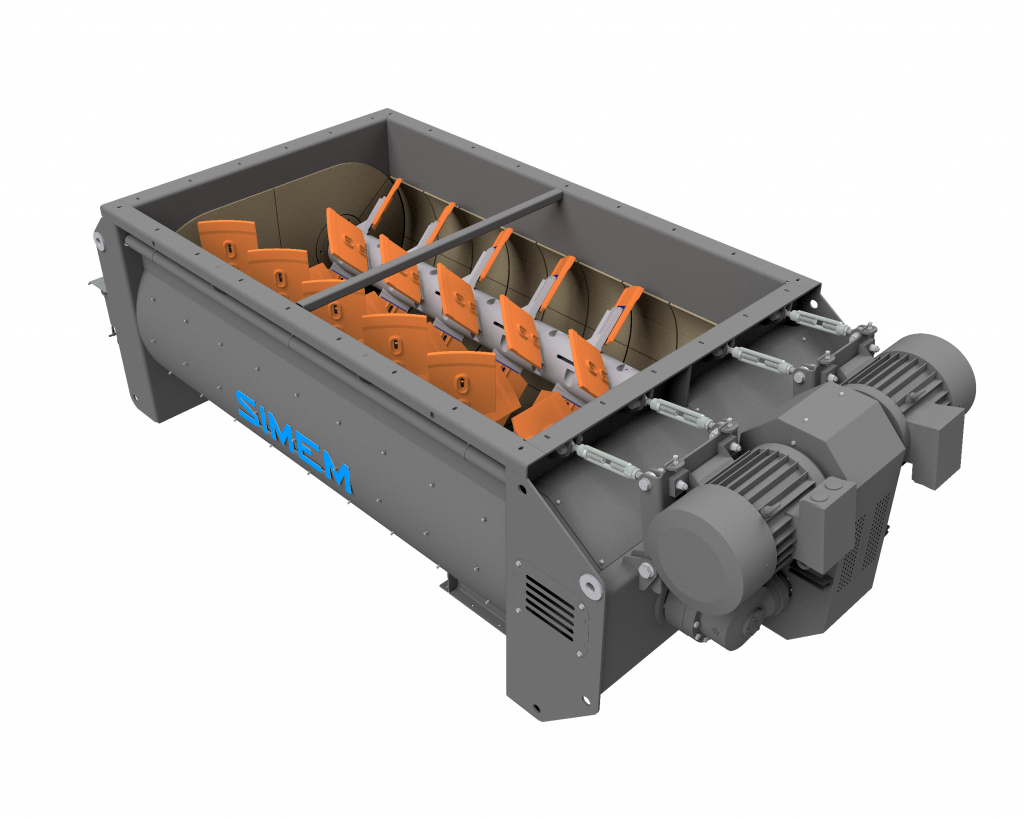 .

Continuous mixing

- MDC
Adjustable Mixing Retention Time
MDC Twin shaft continuous mixer
Electric Drives
Bolted Mixing Paddles
Bolted Mixing Arms
Adjustable Mixing Arm Configuration
Practical Wear Liner Replacement
.

Plant Overview

- Modularity
BISON models are expandable – in addition to silos… service unit and aggregate extension unit with hot-dipped galvanized structure and retracting loading ramp panels include an independent load cell metering and dosing system for each bin, and transports via flat-rack trailer. This level of mobility allows for simple relocation and easy layout configuration to fit varying project conditions where continuous mixing operations thrive!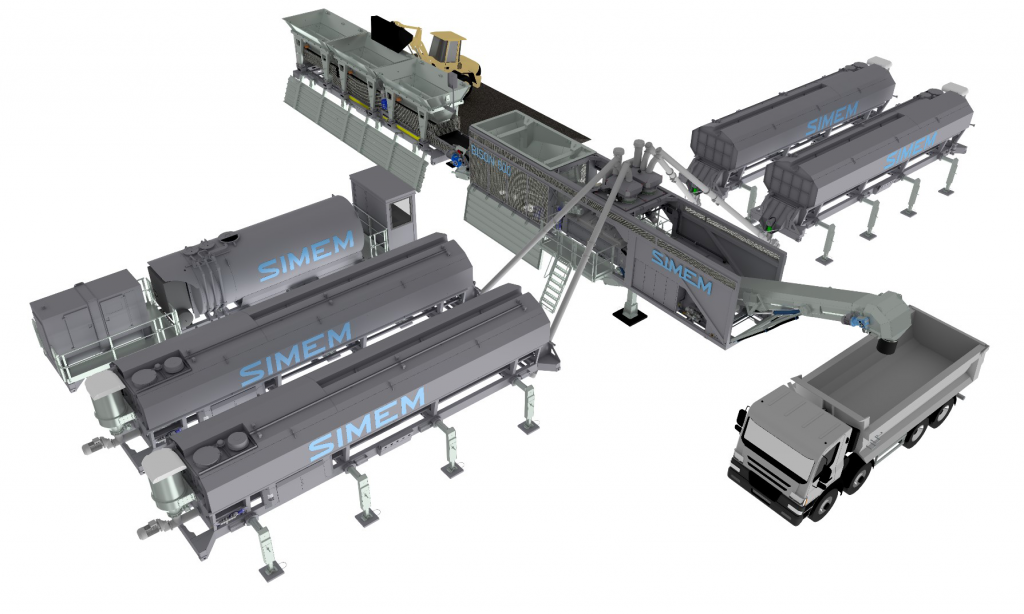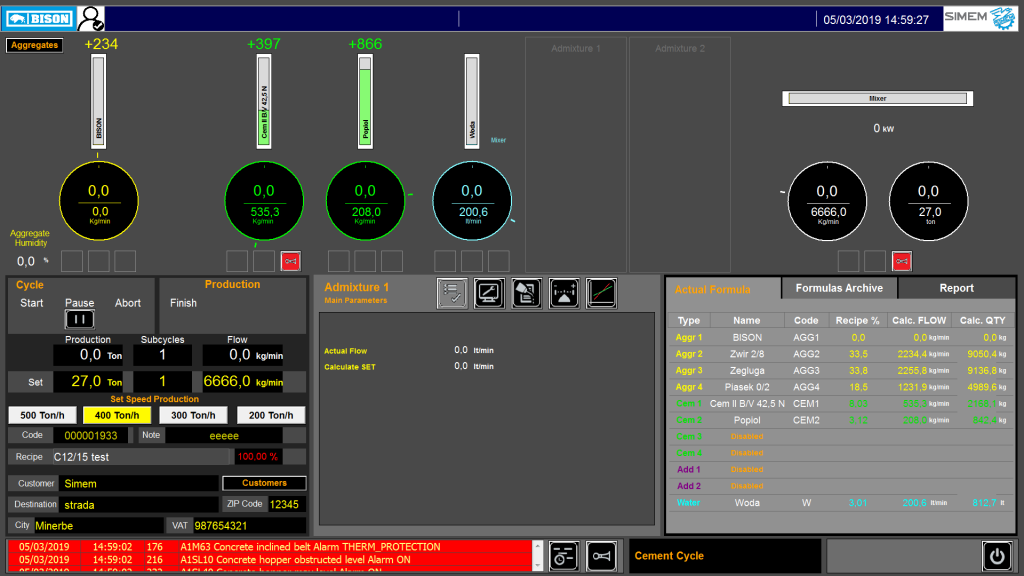 .

Automation

- Simem@tic flow
Simem@tic Flow is an easy to use automation with unbeatable accuracy and flexibility for uninterrupted operation.
Familiar Windows operating environment with SQL database
Flexible reporting and backup functionality
Real time flow correction for each material
PC/PLC based