.

Easy Transport

- Mobile unit
All Falcon plants can be moved from site to site with standard trucks or stored into containers. All components will either fit on a truck or a shipping container for easy transportation.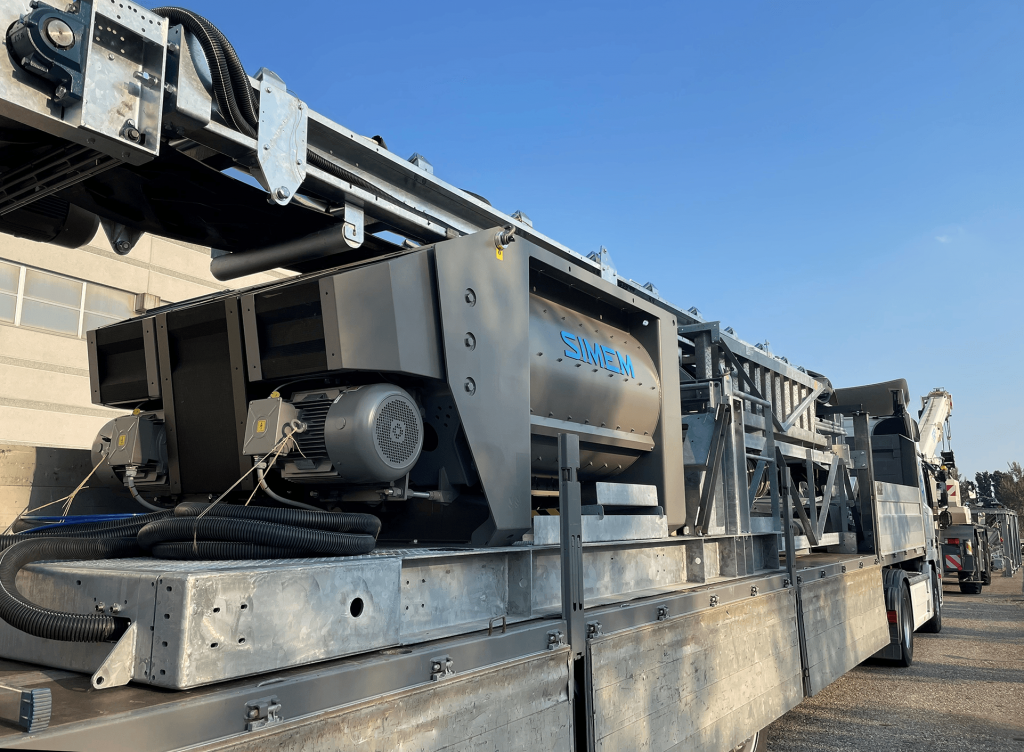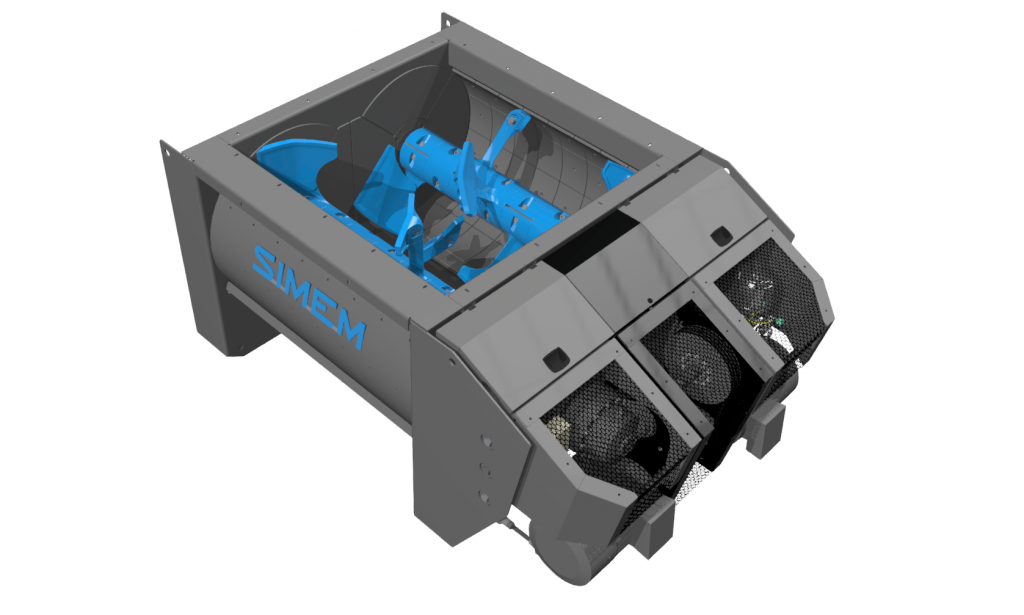 The RHYNO and MSO series of twin shaft mixers are offered in a wide range of output capacities from 1 to 9 m3 with the ability to produce anything from conventional concrete to SCC to RCC with oversized aggregate. SIMEM mixer are known for their reliability, unquestioned durability, and output of high volume concrete production, SIMEM twin shaft mixers boast strong design, easy maintenance, and high-quality components This combination of engineered features provides the lowest possible maintenance cost per cubic meter of concrete produced.
.

Plant Overview

- Modularity
The aggregate module is made with a modular concept and can therefore be made expandable by adding additional modules as a priority to expand the number of hoppers available and therefore the types of aggregates.
Regarding the storage capacity of aggregates, you can switch easily from the basic configuration of 80 cubic meters to the configuration of 180 cubic meters.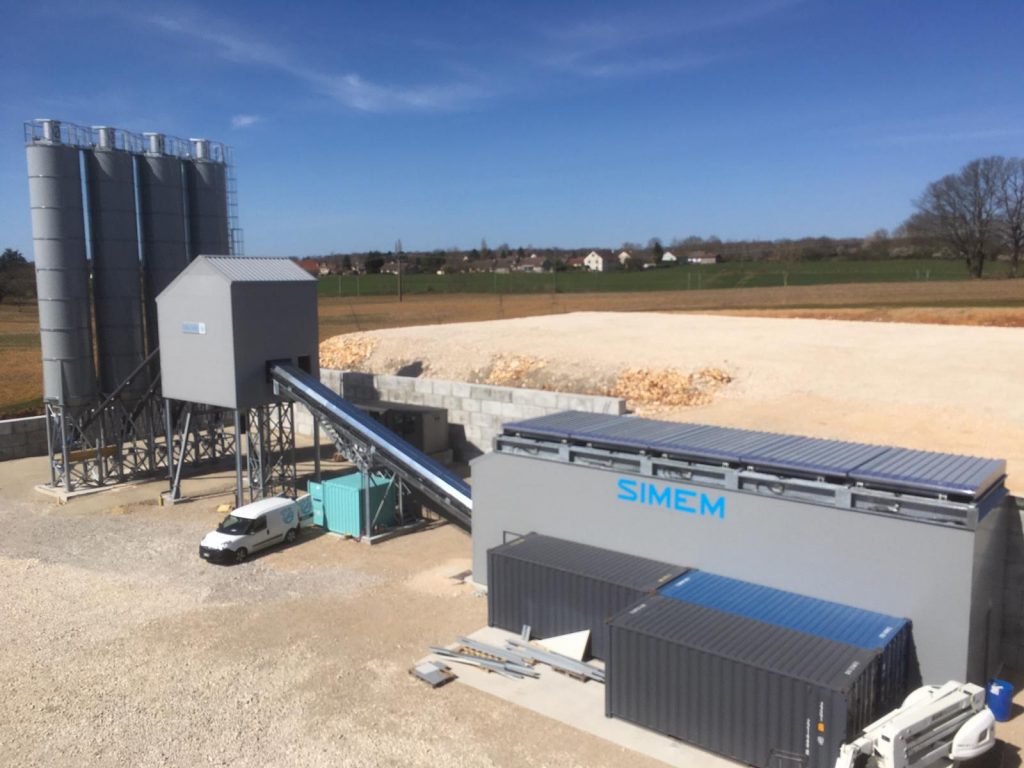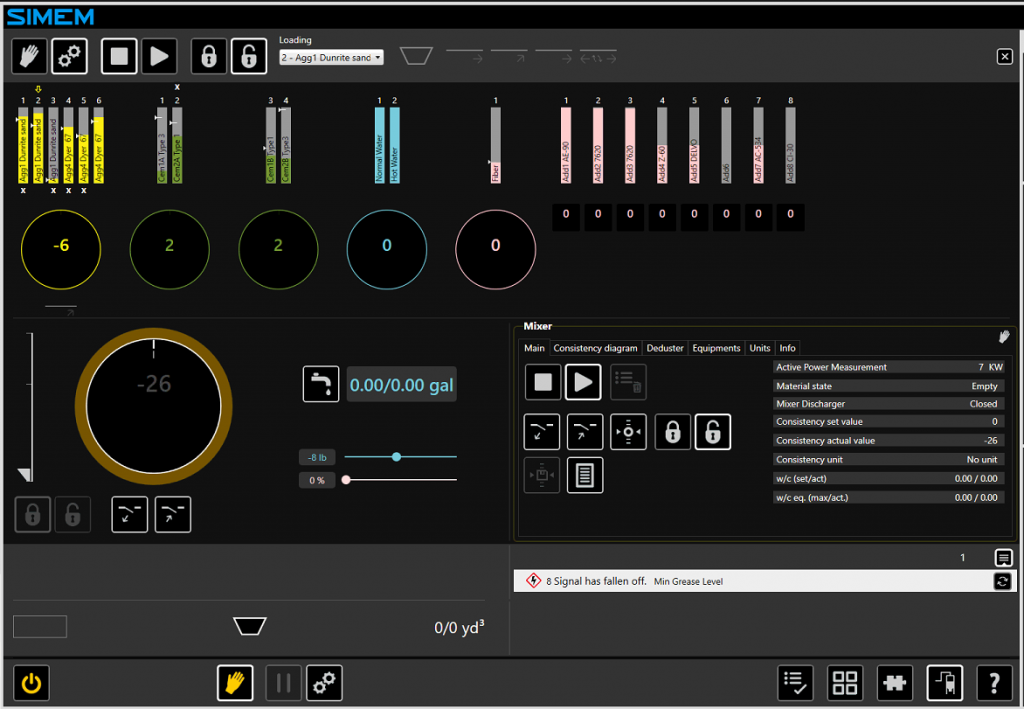 .

Automation

- Simem@tic 3.0
Simem@tic is an easy to use automation with unbeatable accuracy and flexibility for uninterrupted operation.
Familiar Windows operating environment with SQL database
Flexible reporting and backup functionality
Real time flow correction for each material
PC/PLC based